while in Tokyo Disneyland, I saw the Find Stitch! parade and it was so cute! I searched around and finally found the CD!
I have shipped it (along with MANY other CDs I've purchased here) back home to FL but put it on my iPod first. I listen to it ALL the time! It's a lot of fun and the arrangements just MAKE you wanna dance.
And even though the dialogue is in japanese, there is a whole 'ohana' section when I KNOW they're saying the whole "Ohana means 'family'..." spiel and I always get a bit misty.
So, if you can find the "Find Stitch!" cd, I highly recommend it!
*Tommy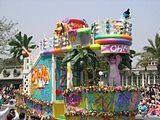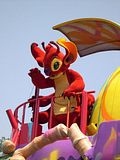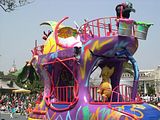 buy it here at Footlight.com