This is in reference to a post here:
http://www.magicmusic.net/discuss/index.ph...g19186#msg19186
that said:
I remember working in Frontierland/Liberty Square Ops and doing crowd control for this thing every day! I loved it!

Remember the 50 ducks on the lead float, each with the nametag on their collar? The initial plan was to have them all walk the parade route, following Donald, but between the hot pavement and potential for kids tossing popcorn to them and sidetracking them, that idea was quickly (and wisely) shelved!
Can anyone tell me if this was one of the nametags the ducks wore?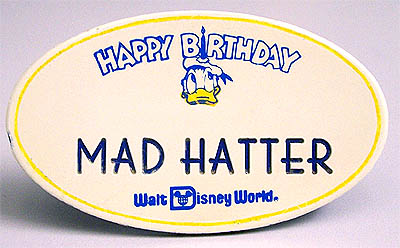 Does any one know for sure or remember that the nametags the ducks wore had Disney character names on them? Thanks for any help you can give me.